It was a wonderful celebration
Book from Barbara Diethelm
The launch of "Colours of the Great Heart – Resonating with Sirius", Barbara Diethelms new book.

A heartfelt thank you to all those who took part in the festive occasion!

Now available
UNTER SONNEN
Current program 2023/2024
Sun is light and light is life. We are all children of the Sun in the light of colours.
In our new program we encircle some central aspects of our solar origin.

Current program
Program in paperform

Portals of light

Film with Barbara Diethelm
Barbara Diethelm, Portals of light, filmed on the occasion of the exhibition
Gold – Barbara Diethelm, Heinrich Eichmann, knowbotiq

to the Film
BERGELL vis à vis

Film with Werner Schmidt
A tribute to Alberto Giacometti and to the Bergell.
to the Film
The White Lions and our responsibility
The White Lions' re-occurrence in our times supports the core purpose of the Lascaux Fondation, which assists the transmutation and enlightening of human consciousness, ushering in the forthcoming Golden Age (Leo-Aquarius Age).

The 13 Sirius Creation-ray-colours harmonize with the 13 Laws of LionHearted Leadership, to bring about light-heartedness and LionHeartedness in the restoration of sacred relationship with our planet.

It is with great honour and pleasure that we organize events with Linda Tucker, founder of the Global White Lion Trust.
more information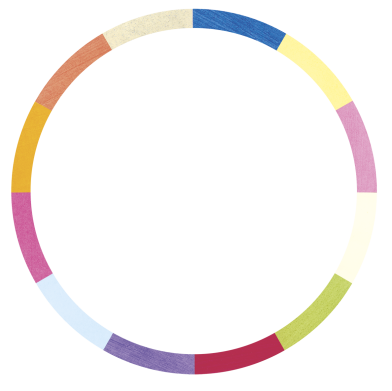 Consciousness and spirituality through colours of the cosmic order
The Foundation Lascaux organizes lectures and seminars that explore the common ground between art and science, focusing on the importance of colours for the raising of humanity's mental-spiritual consciousness.

The thirteen Sirius creation-ray-colours provide a window through which we can perceive the oneness of life. They enable us to tune into an all-embracing unity consciousness and experience our true nature.
More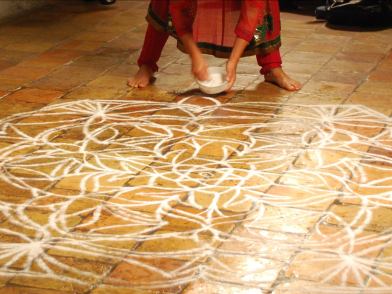 10 years of Foundation
Jubilee Festival «A CELEBRATION 10 years FONDATION LASCAUX»
with music, dance, poetry and all the colors of creation and love.

With colours, dance, and cheers we celebrated the 10th anniversary of the Fondation Lascaux. And the many messages of appreciation and gratitude have once again testified that conscious moments connect us to the source of life.
to the film