2022 - 2023 Togetherness
7. June, 2023
Harmonious coexistence - The White Lions and the magical, regenerating laws of Nature

Lecture with Linda Tucker (englisch mit deutscher Übersetzung)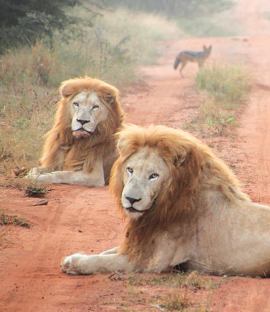 For more than two decades, the Global White Lion Protection Trust has been at the forefront of an innovative conservation model that embraces a new yet ancient way of life that emphasizes regeneration and harmonious coexistence rather than control and exploitation.
In this talk, Linda explores the fundamental difference between predation, Nature's food chain, and the rampant consumption that characterizes our economic system. She shares experiences of living with the White Lions, offering anecdotes of how they care for their territory, maintain discipline, and express mutual empathy. Her insights highlight how the Lions' flow of love and respect supports the continuity of life in every exchange - both within the pride and in the broader ecosystem.
At this point in humanity's evolution - when matter has been stripped of its spirit and spirit no longer seems to matter - the White Lions come with a message that is as urgent as it is important: they remind us of our original "contract" which linksleadership with the responsibility of tending the flame of life to ensure that future generations, of all living beings, inherit a thriving planet. Linda's experiences and work convince us that a future of harmonious coexistence is not only possible but is already a lived reality in the White Lion HeartLands, waiting to ignite the world.
---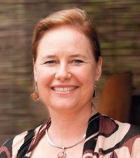 Award-winning conservationist and author, Linda Tucker's life and work has focused on protecting the legendary White Lions as a living heritage, and inspirational leadership model. Her life with lions began in 1991 after a threatening encounter with a pride of lions, which prompted her to mobilize a global movement, campaigning through Parliaments, world congresses, TV interviews, NPOs, and by securing vast protected heritage lands in the heart of their ancestral territories, she has successfully rewilded the White Lions.
Book order: