Shop
White Lion Leadership Wisdom Cards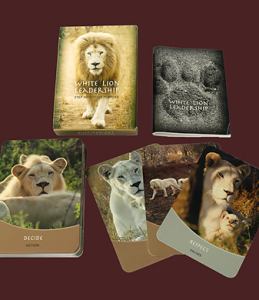 The box set includes 65 cards (6 suits) and an 80 page booklet written and compiled by Linda Tucker.

The artistry of the cards is unique and delightful, with photographs by Karen-Jane Dudley, Jason Turner and Leslie-Ann Staller; design by Lauren Rycroft.
English texts

100% of the proceeds will go to the Global White Lion Trust.