Shop
Scarf «Heartlotus»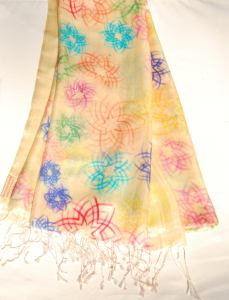 The Hridaya Kamala is a powerful symbol from the Indian tradition.
Let yourself be enveloped by the velvety breath of beauty, the abundance of creative energy and the pure light of the ray colors.
Material: 70% silk 30% cotton,
Design: Barbara Diethelm
Price: CHF 75.00
A part of the proceeds goes to a project in South India and enables children to get a school education.