2021 - 2022 Aligned in the light
8. June, 2022
White Lions: From Ancient Mystery to today's Lionhearted Leadership™

Lecture with Linda Tucker e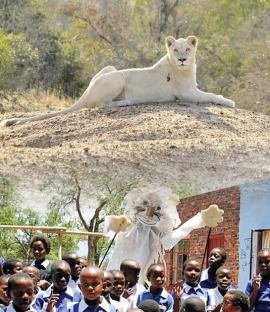 "Today, all environmental issues are global issues. If Brazil destroys its rainforests, the world has lost its lungs. If South Africa destroys its White Lions, the world has lost its Heart – and Soul." Linda Tucker – Statement for south african parliament, 2019
In this lecture Linda takes us back to the origins of humankind in South Africa, where the 'contract' between lion and man, valid for thousands of years and now forgotten, was made. In the traditions of the indigenous tribes the wisdom of the lions is still preserved and celebrated today as part of their ancestors and teachers.
We, who have lost all respect for the dignity of animals, are called as well to re-member: Just as the lion provides for the maintenance of continuity in its habitat, so it is our responsibility to preserve the continuity of our living heritage and to return to the eternal laws if we want to face a future in harmony and love. The call of the White Lions and their message are a signal of inspiration to us to end the killing, to honour the uniqueness and beauty of nature. To finally walk this path, they entrust us with their 13 laws, according to which they themselves live and can guide us. And so Linda's inspirational and moving talk will give us deep and unshakeable confidence.
---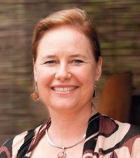 Award-winning conservationist and author, Linda Tucker's life and work has focused on protecting the legendary White Lions as a living heritage, and inspirational leadership model. Her life with lions began in 1991 after a threatening encounter with a pride of lions, which prompted her to mobilize a global movement, campaigning through Parliaments, world congresses, TV interviews, NPOs, and by securing vast protected heritage lands in the heart of their ancestral territories, she has successfully rewilded the White Lions.