2020 - 2021 ERWACHEN AM AUGENBLICK
19. November, 2020
"How we can come into right relation with nature in a human crisis"

Lecture with Linda Tucker (English with German translation)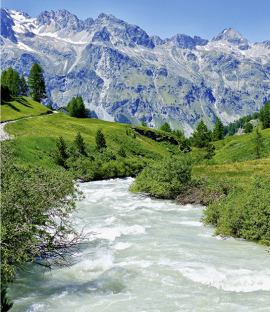 "At the dawn of the Leo-Aquarius Age, a LionHearted movement is rising, a ground-swell of consciousness that is more than mindfulness; more than heartfulness. What's called for now is Lion-Heartedness. A quality we all potentially hold in our hearts."
Linda Tucker
Linda Tucker speaks for the Lions. But she also speaks for all people with a lion heart. In this moment of the unmistakable wake-up call, Linda shows possibilities and ways to respond to nature's emergency call and to restore the true, loving closeness to our earth.
Just as the lions maintain harmony and balance in their habitat and restore a destroyed ecosystem, a lion-hearted person carries the key to global regeneration in his or her heart and hand: wisdom, courage, strength - virtues that the lions exemplify to us and that are also waiting in us to actively serve the future of all life.

Based on her pioneering work in ecosystem restoration, i.e. the rehabilitation of the White Lions in their natural wilderness areas, Linda has defined a leadership model that is supportive of humanity at this critical time.
*Collection


---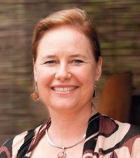 Award-winning conservationist and author, Linda Tucker's life and work has focused on protecting the legendary White Lions as a living heritage, and inspirational leadership model. Her life with lions began in 1991 after a threatening encounter with a pride of lions, which prompted her to mobilize a global movement, campaigning through Parliaments, world congresses, TV interviews, NPOs, and by securing vast protected heritage lands in the heart of their ancestral territories, she has successfully rewilded the White Lions.