2019 Aurora - IN NEW LIGHT
27. June, 2019
LionHearted Leadership™: The meaning of the White Lions for humanity


Lecture with Linda Tucker (in English with German translation)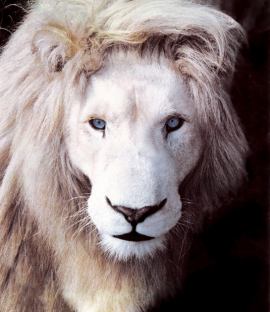 "Although my work with the White Lions dates back over decades, my focus these days is on harmonious coexistence between people and Nature – that's how we remember our true natures. Out of decades of campaigning for these luminous animals and their right to survive and flourish in the natural world, a LionHearted Leadership model has emerged that's capable of igniting our own hearts and healing our human world."
In this public lecture, pioneering conservationist and author, Linda Tucker, shares what the legendary White Lions – Nature's King of Kings - can teach us about our own capacity for LionHearted Leadership™ in a world in transition.
As ecologists have now established, the lion as apex predator, restores health and balance to all animal and plant species in its ecosystem, all the way down the trophic levels of the food chain to the earth. Much as the Lion is responsible for maintaining continuity of life in the ecosystems, so the human leader takes responsibility for the continuity of living heritage.
The 13 Laws are imperative teachings that we, as a species, are called to urgently return to now, if we are to rebalance and bring harmony back to the world.
---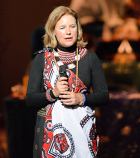 Award-winning conservationist and author, Linda Tucker's life and work has focused on protecting the legendary White Lions as a living heritage, and inspirational leadership model. Her life with lions began in 1991 after a threatening encounter with a pride of lions, which prompted her to mobilize a global movement, campaigning through Parliaments, world congresses, TV interviews, NPOs, and by securing vast protected heritage lands in the heart of their ancestral territories, she has successfully rewilded the White Lions.